Home of Xylia (#78562)
"Break :)"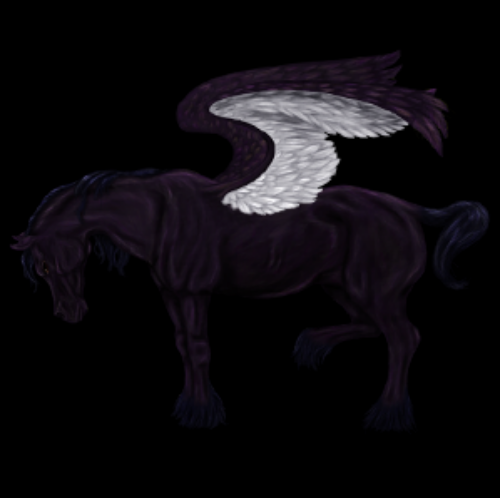 About:
I'm Xylia, means woods dweller. I don't own any horses in real life so I get by with games like this one. Currently I'm breeding Lipizzaner's and Shetland Ponies. I transferred my account from the old version and so my horses might not line up exactly with lineage and genetics but that was fun to play with. I'll be more serious with breeding from now on. Also, my Lipizzaner's (when not locked) have some of the best conformation for the breed! =D
Updates:
10/19/16 - I'm rotating the horses I take care of so I don't have to deal with as many at once while I'm in college. But if a horse/pony is locked up and you want to buy it or want a covering just ask and I'll get back with you ASAP!
8/27/16 - Back to college life, my horses will end up locked often as studying takes over my life.
Horses:
With my horses I am working towards quality conformation and stats. I do not like inbreeding, even a few generations back, and make sure the horses I own and breed have no inbreeding. Of course mistakes happen; χ KC Gold has a little inbreeding a few gens. back.
My horses are given treats, trained, showed or go to riding schools every day they are unlocked.
I do not breed my mares until they are 15 yrs of age, then I breed them every time they can. This might change as my herd increases in size and my goals are reached.
My stallions are not available for stud unless they are 15 yrs and have less than 10 foals outside of my own breeding.
For sale:
If there is a horse/pony with a $ in front of the name it is for sale or up for offers, please send me a message for more info.
Stud Fee explanation:
Average conformation x100
+ stats (323 = +300, 374 = +400, etc.)
+ 500 if bay, +1000 if black, +1500 if chestnut (If Lipizzaner, does not apply to Shetlands but the rarer the color, the higher the price.)
Layout and all images copyright to Xylia

I'm a member of the Lipizzaner Club!
Account Information
Member Name
Xylia
Account Type
Basic
Joined
January 5, 2015
Last Active
2017-03-25 11:57:13

Member Information
Money on Hand
$33,904
Money in Bank
$1,122,174
Player Level
13
Horses
47 / 60 (0 unborn foals)
Player Points
Yesterday
1658
This Week
33446
This Month
49618
All Time
2082592

Show Winnings
Yesterday
$1,301
This Week
$19,218
This Month
$28,499
All Time
$442,988
Member Level

Level
13
Experience
39777 (10%)
EXP Required
366900
EXP Left
327123
Group Memberships
No group memberships yet!